In order to maintain the site's integrity, there are some basic rules to follow: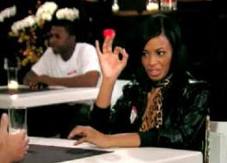 If you are a user of this site..
Please register on our web site if you desire to have a serious relationship and are interested in searching for a life-partner.
While you are registering on our web site please provide us with the true information and try to show your best points to increase your "love" chances.
While registering on our web site please submit several e-mail addresses (if you have more than one) so we can contact with you in case there are some technical problems.
If you have any questions please go to "CONTACTS" and get in touch with us, Our support team will do our best to help you.
Please read the news, blogs and current events to be "in the know" about the events which are interactively going on at various venues throughout Atlanta and on our web site.
If you have any suggestions about our site please feel free to mail to us we are always glad to receive your feedback.
If you are
an agency
or
other business owner
...
All above rules apply to you as a user!
Do not post your URL or agency name in your signature line. Within the my profile section of your account, there's a place for you to place your URL to be seen by all board members. This is the only place you are allowed to place it.
Do not post advertisements in the "CLASSIFIEDS", we allow 1 time per month per company. (If you own a company which offers unrelated services to the content of this site please do not post ANY advertisements on the board whatsoever.
Do not 'poach' email addresses. It is against the rules of the site to send SPAM messages to our members to promote your services. We have multiple methods to check if this is being done by agencies so do not make a bad reputation for yourself by doing it, as our members simply do not care for SPAM mail by unknown entites.
Do not use the board as a vehicle to promote your business or attack other businesses which you compete against.
*We have a
'one-strike'
policy for agency owners or reps who choose to ignore these rules. If any of the above are ignored, our moderators will take immediate action to delete the posts and the administrators will be informed immediately, which will result in your account being evaluated/deleted, your post(s) being deleted and a ban may be placed on your IP and email account so that you will never be able to log on to the board again. So if you like the site and consider it a valuable resource, please don't abuse the rules. We take this very serious and do all that we can to ensure the board is a safe, effective and powerful communication tool that serves the purpose of the site and the members who use it.
Thank you for choosing
"Meet My Life Partner".
We promote worthy communication.
If you have any questions, don't hesitate, feel free to contact us!